10:30 pm Lukashenka claims that he had a phone call from Chancellor of Germany Angela Merkel for 'talking'. An episode of this call has been broadcasted in the evening chronicles of the national TV channel "Belarus-1".
The German government insists that there has not been any telephone call between Merkel and Lukashenka after the elections. Currently official Berlin is trying to contact Lukashenka through the diplomatic channels in order to discover a solution to Belarus situation.
10:35 pm Maria Kolesnikova, the co-ordinator of the united headquarters of Svetlana Tikhanovskaya, has declared a video appeal to the public sector employees, encouraging them not to be afraid to leave their jobs at public authorities and to join "the side of light".
10:40 pm The volunteers agreed to make a corridor to let medical workers and journalists get closer to Akrescina walls. The ortodox priest is asking everyone to be quiet and not to shout and chant mottos.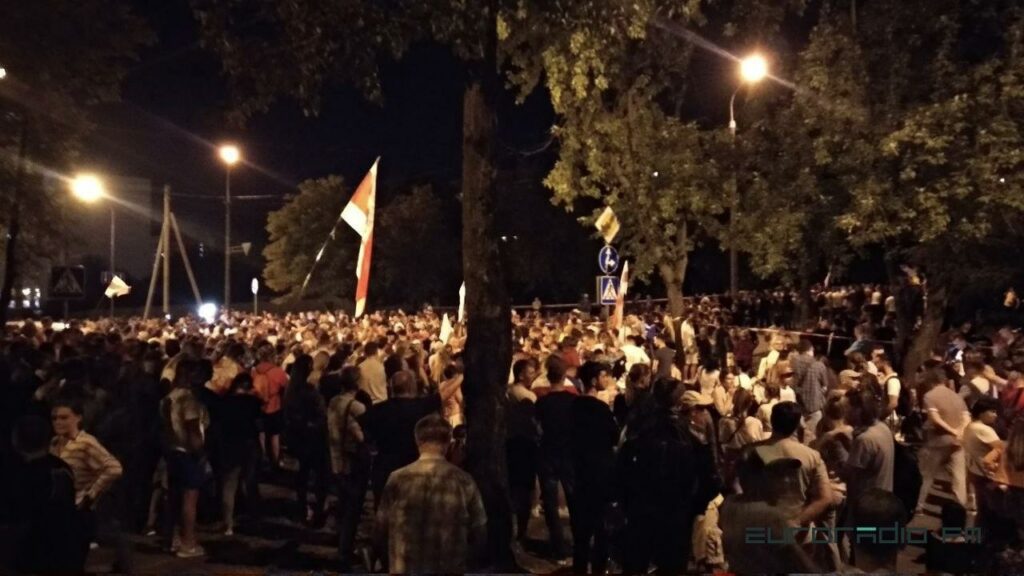 11:20 pm Maria Kolesnikova did not appear, although another Tikhanovskaya's team member, Olga Kovalkova, came to Akrescina.
According to Tut.by, Kovalkova claimed that she has been promised to have a conversation with the prison representatives, however, no one has appeared to talk. She called the intercom and has been told that "there are no political convicts in here".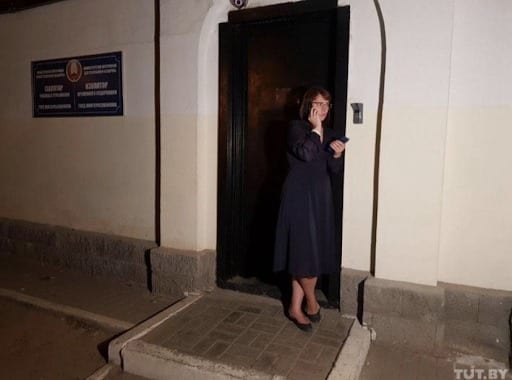 11:40 pm Olga Kovalkova suggested gathering near Akrescina tomorrow morning or afternoon. The protesters are starting to split up.