This is the eighth day of mass protests by those who disagree with the reported result of the presidential election held last Sunday, 9 August. According to official data, Alexander Lukashenko won the election.
10.02 pm Two more Belarusian manufacturers announce their intention to join the national strike: Belaruskali (one of the world's largest fertilizer producers) and Naftan (a major petrochemical company), according to the news portal TUT.BY. The workers demand the resignation of President Alexander Lukashenko and the head of the Central Election Commission, Lidia Yermoshina, the release of political prisoners, and new elections. Protest rallies were held by about three dozen of the largest manufacturers in Belarus this week.
10.15 pm Maria Kolesnikova, a leading opposition figure and ally of presidential candidate Svetlana Tikhanouskaya, claims that about 4,000 people still remain detained as a result of protest actions.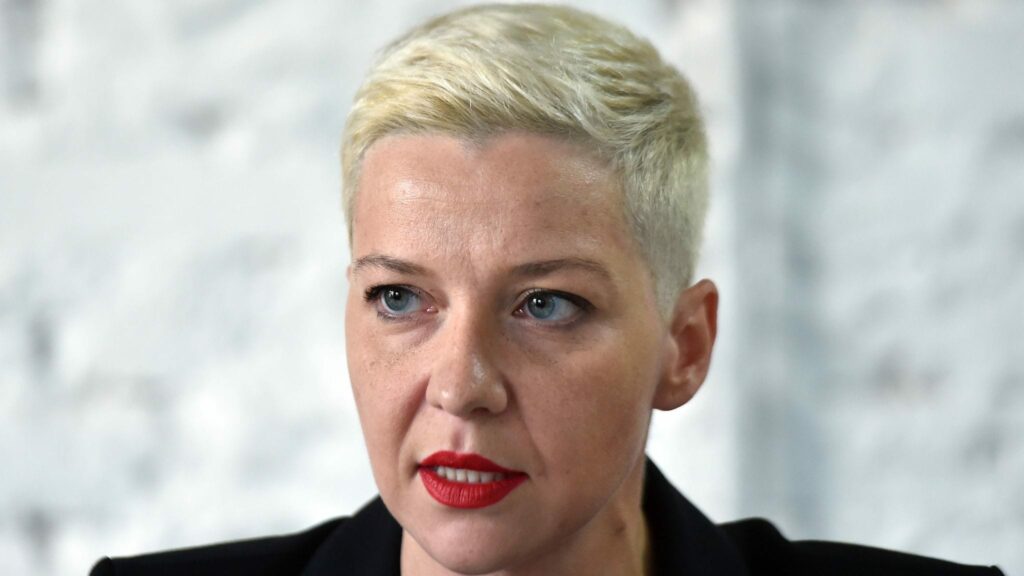 11.40 pm Olga Chemodanova, spokeswoman for the Ministry of Internal Affairs (MVD) of Belarus, states to the Russian newspaper TASS that their Ministry "does not confirm any cases of citizens detained during protests by those who disagree with the official election results from Sunday [August, 9]."
11.12 pm After the opposition's mass rally of ca. 200,000 people on Independence Square in Minsk, participants return home peacefully. They leave the square very clean, having taken away all garbage as they left. There is still a small group of people in front of the government building.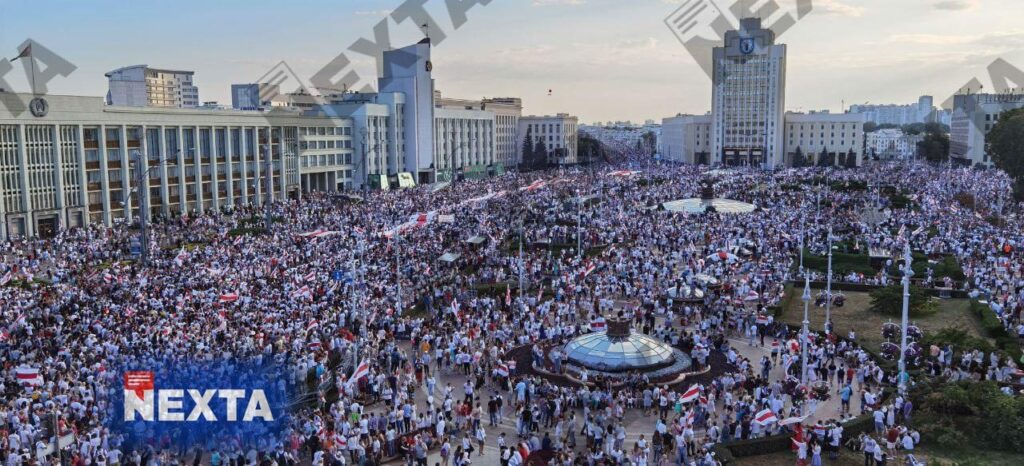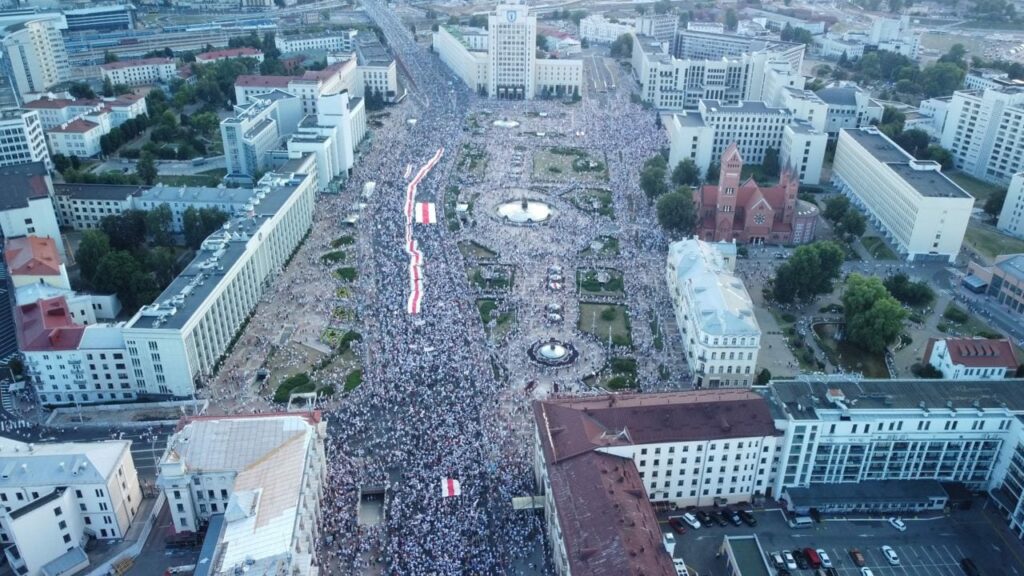 11.54 pm Emmanuel Macron, the President of France, believes that the European Union should keep actively supporting the participants of peaceful demonstrations in Belarus.
12.44 am "A demonstration against the Belarusian presidential election results, which took place at the embassy of the [Belarusian] Republic in Moscow for the eighth day in a row, is coming to an end. Right now about 50 people remain at the spot. However, new participants are no longer coming," reports a correspondent of Russian newspaper TASS at the scene.
Source: Infocenter Free Belarus 2020 About protests in English