Events to commemorate political prisoner Vitold Ashurak are held throughout Belarus and abroad; age is not a hindrance to arrest
22 May 2021 | Voice of Belarus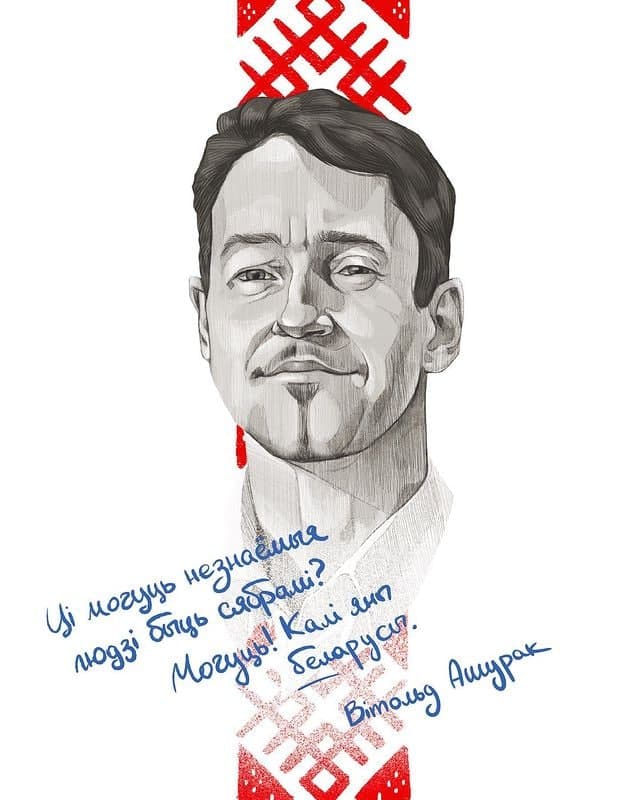 Events to commemorate Vitold Ashurak are held throughout Belarus and abroad
An inscription "For the murder of Vitold Ashurak" appeared on the wall of the Belarusian embassy in Brussels.
The events were held in Minsk, Brest, Vitsebsk, Zhabinka, Navahrudak, Lida, and many other cities of Belarus.
Sviatlana Tsikhanouskaya expressed immense admiration for Vitold's strength of spirit and faith in the righteousness of his choice: "It hurts me very much that a person had to pay for his choice with his life and had to face his death in captivity…"
An event in memory of and solidarity with Vitold Ashurak was held in Warsaw. It was joined by Pavel Latushka.
US Ambassador to Belarus Julie Fisher offered her condolences and noted that Vitold Ashurak died in the struggle for freedom and a bright future for Belarus, "and it is necessary that his illegal imprisonment and senseless death" be held accountable.
The EU delegation to Belarus wrote that "the European Union underlines its demand for the immediate release of all political prisoners and arbitrarily detained persons. Its goal is to bring to justice those responsible for human rights violations in Belarus."
Age is not a hindrance to arrest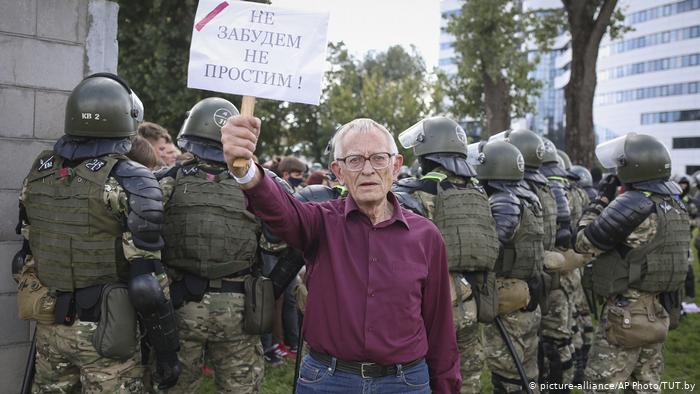 Amnesty International has documented the arbitrary arrests and ill-treatment of dozens of elderly people who took part in peaceful protests.
Elderly people, including those over 80, have been expressing their disagreement with the Belarusian authorities since the beginning of the mass protests in August 2020. They even organized their own marches known as the Marches of Wisdom. The authorities did not hesitate to suppress these initiatives. Hundreds of elderly people were arrested and held in very cold rooms without water or an opportunity to sit down for many hours. They were also subjected to humiliating searches during which they had to strip naked. Some of them were sentenced to several weeks of detention.
Elderly people suffering from serious illnesses, including cancer as well as heart and lung diseases, were detained and ill-treated. In many cases, medical care was not provided and no measures were taken to protect detained elderly people from the risk of contracting COVID-19. Instead, they were transported to police stations on overcrowded buses. The cells in the pre-trial detention centers and special detention centers were overcrowded, mattresses and bed linen were often not provided, and people were forced to sleep in their clothes, sometimes on the floor. The fines issued for participation in peaceful rallies were exorbitant and exceeded several times the size of their pension.